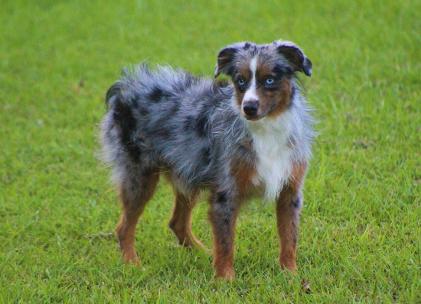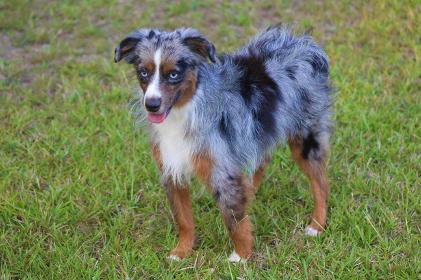 Axel is the new guy on the block. He is small in stature with a huge personality. He is super playful and fun. Axel is a gorgeous blue merle with rich copper and stunning blue eyes.
DOB: 5/22/2021
12 Inches
13 Pounds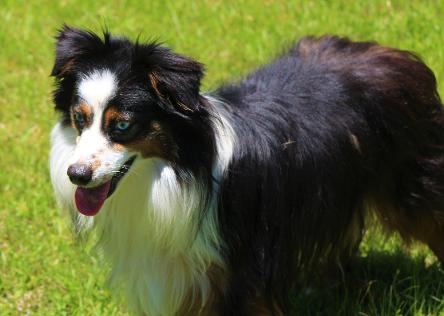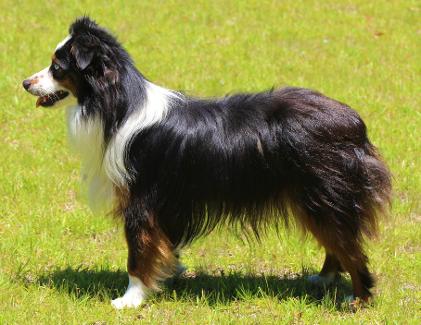 Blu is a gorgeous double blue-eyed black tri Toy Australian Shepherd. He is a son of our own Texas "Ty". He has his father's piercing beautiful blue eyes and his moms stunning dark copper. Blu is a small guy packed full of love and life. He is super athletic and hasa sweet outgoing personality. His prodigy promises to be both beautiful and intelligent.
DOB: 5/2/2019
13 Inches
16 pounds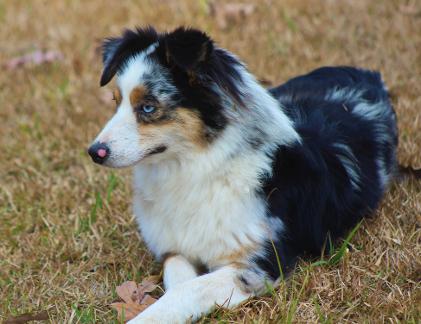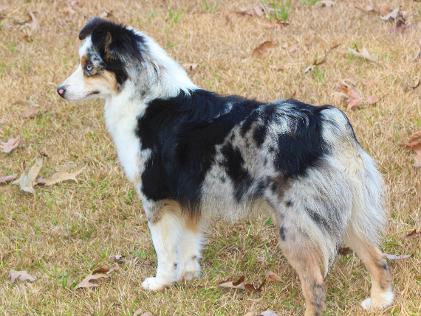 Cowboy is a handsome little Toy Blue Merle with two stunning blue eyes. He has Timberline blood lines and is already proving to produce gorgeous small babies. Sweet and playful, Cowboy doesn't meet a stranger.
DOB: 1/24/2021
13 inches
16 pounds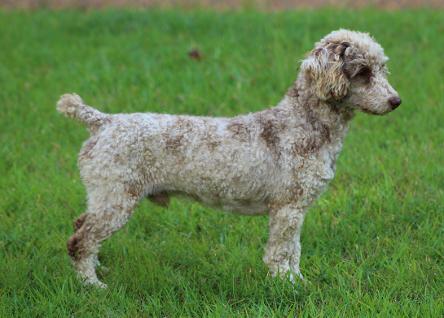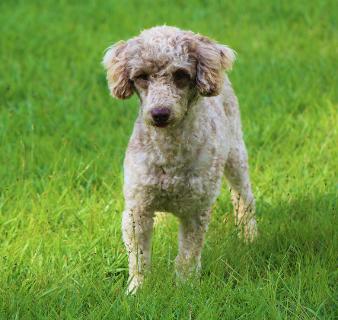 Bear is another sweet addition to our farm. He is a Miniature chocolate merle poodle. He has beautiful merle markings and has passed that coloring on to his aussiedoodle litters so far. Bear has a really sweet personality and is super smart.
DOB: 11/8/2018
12 Inches
15 pounds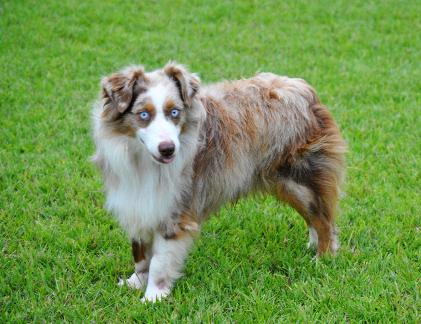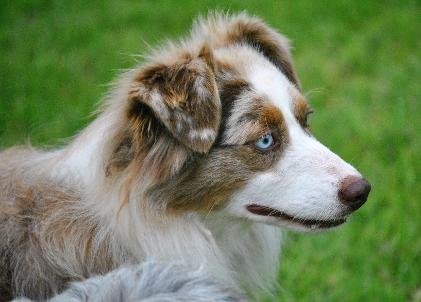 Moon Dance Aussies Texas "Ty"
Ty is a beautiful red merle with gorgeous piercing blue eyes. He has a sweet personality and is super intelligent. His prodigy is proving to be just as gorgeous and intelligent as well. Those beautiful blue eyes have been passed down to his litters.
DOB: 8/22/16
14 inches
30 pounds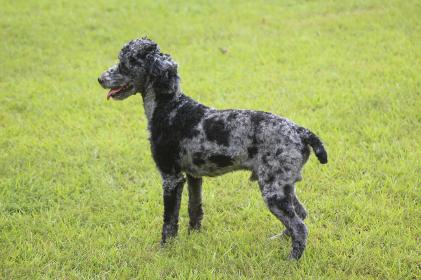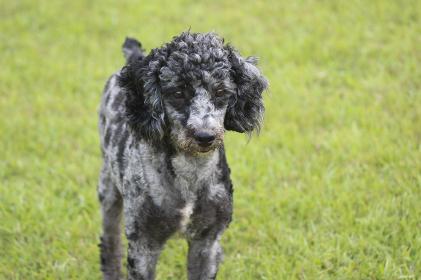 MDA's Blue Wrangler, better known on the farm as Thor, is a really gorgeous blue merle tri mini poodle that came to live with us in the spring of 2022. He is just as sweet as he is handsome. We are really excited to see the precious aussiedoodle babies when Thor is paired with our beautiful Aussie females.
DOB: 6/4/21
12 inches
14 pounds